Please see the following flyers for a presentation by our department regarding Social Media and Drug and Alcohol Awareness. This presentation is designed for parents, students and staff of the district. We will conduct this presentation on January 17, 2023 at Sultana High School and on January 18, 2023 at Oak Hills High School at 5:30 p.m. We invite all to attend!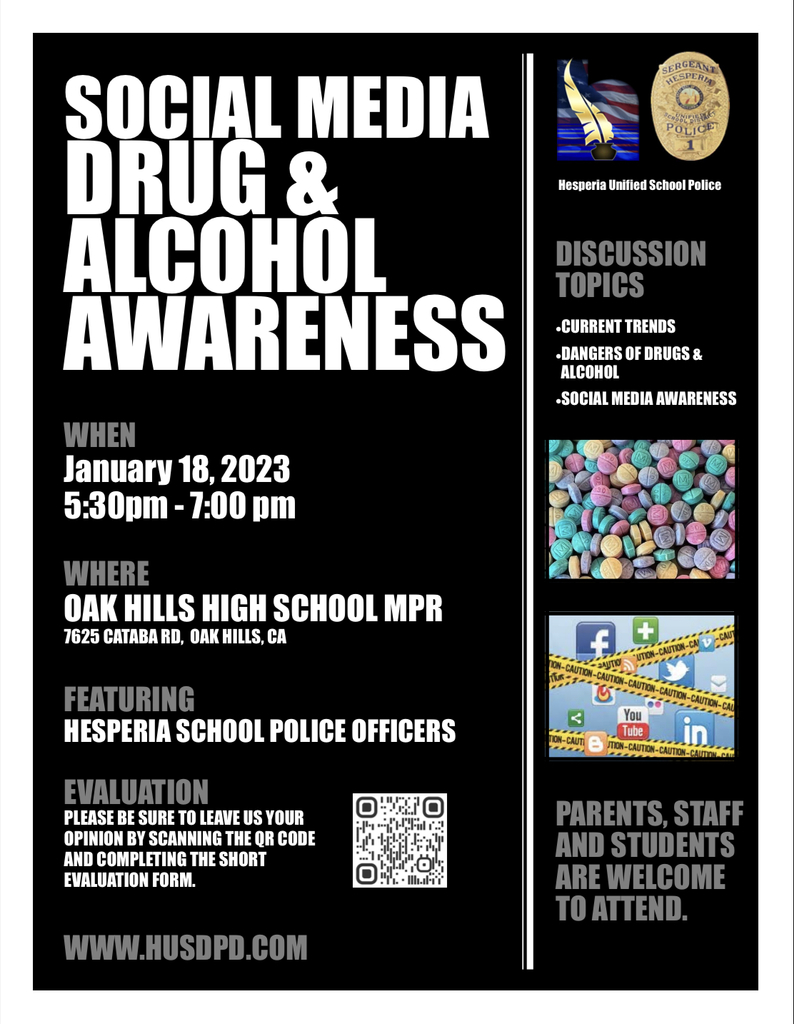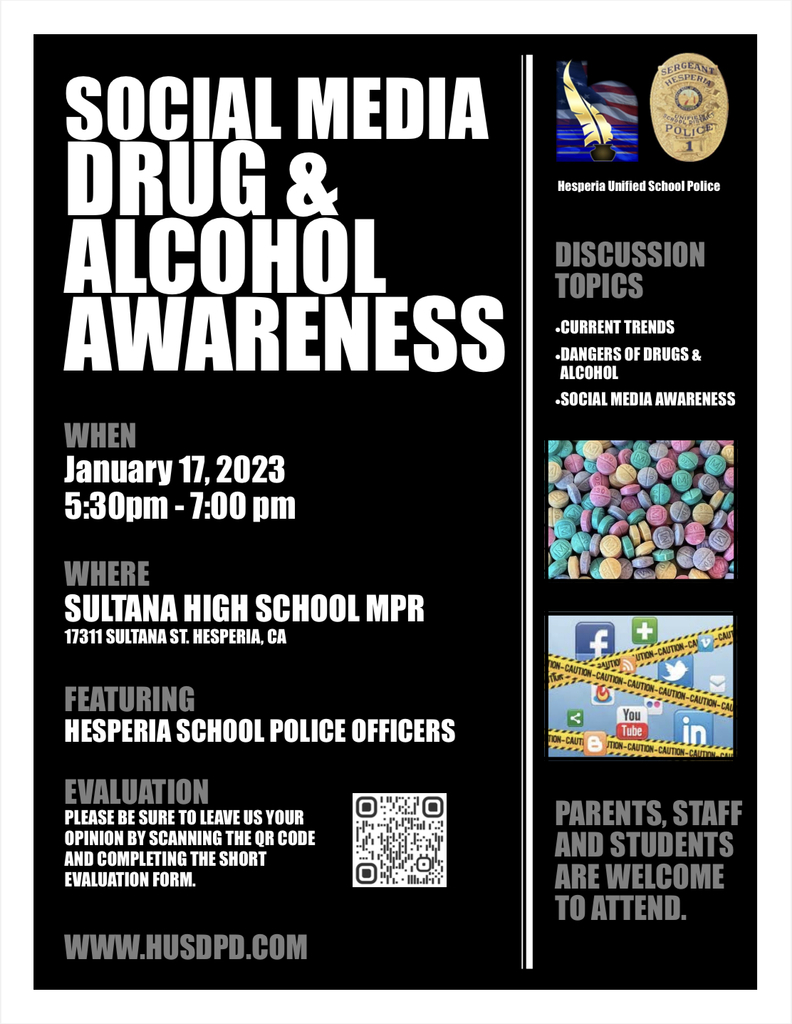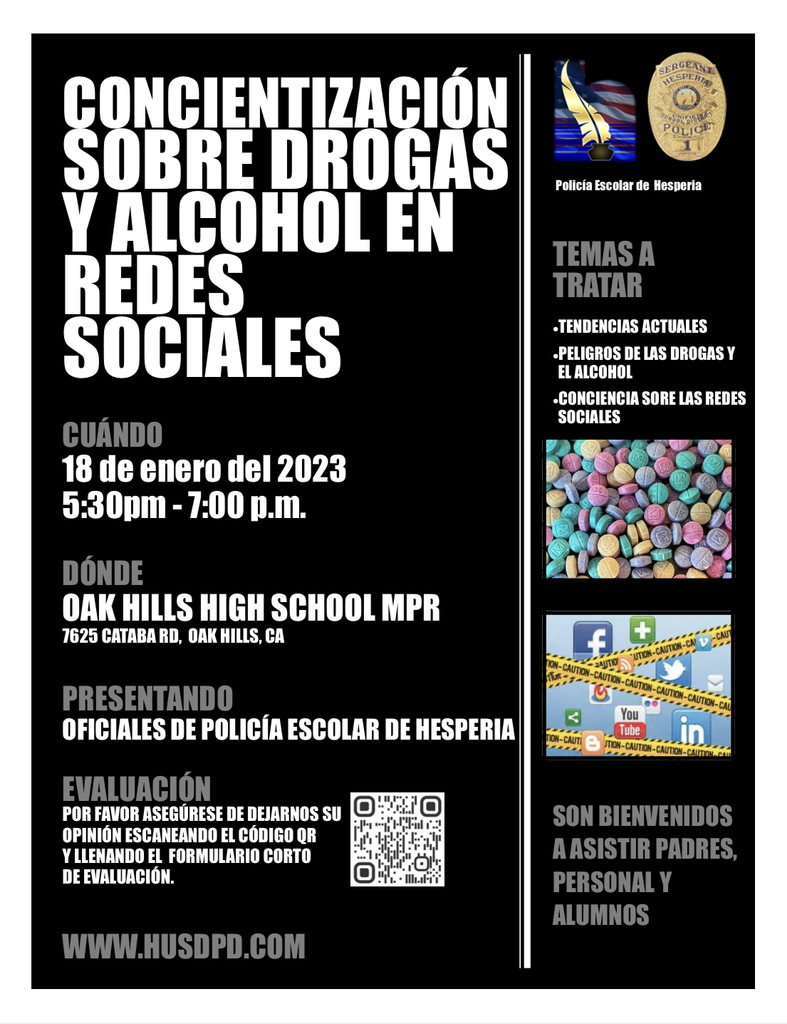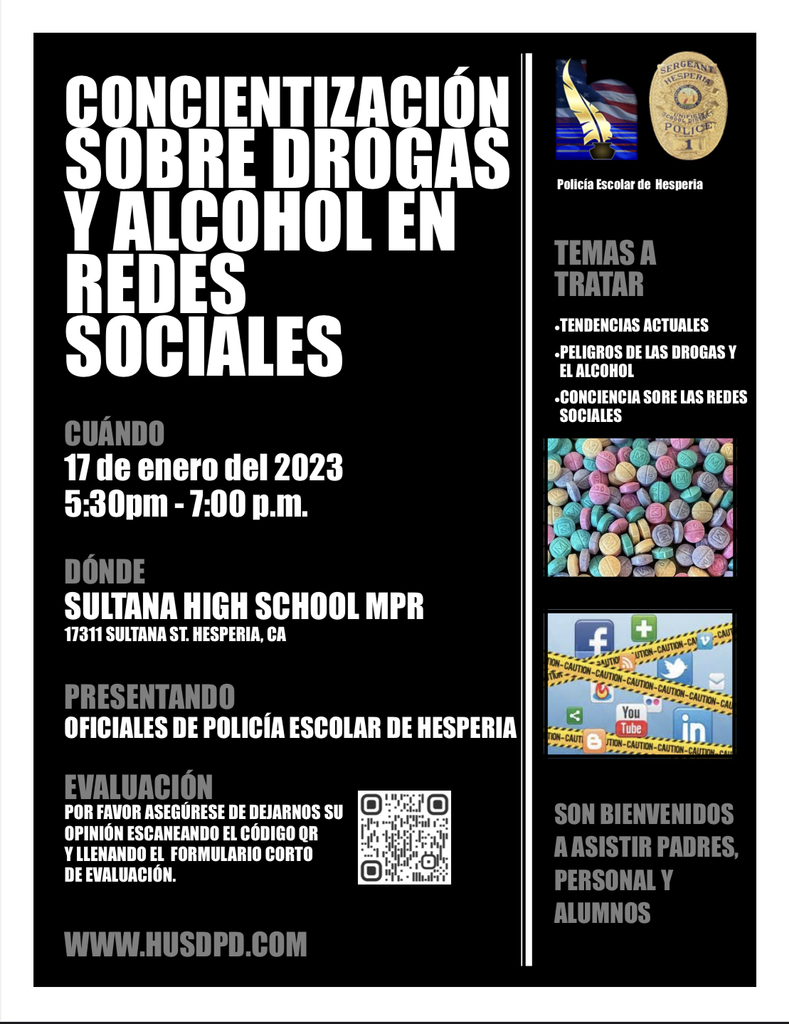 Officers Lacey and Schuler presented to parents in the District English Learner Advisory Committee. They covered topics ranging from the dangers of social media to drug and alcohol abuse among teens. There will be an opportunity for all parents, students and staff to see this presentation in the district. The 1st training is being offered at Sultana High School in the Multi-Purpose Room on January 17th, 2023 from 5:30pm - 7:00pm. The 2nd training will be available at Oak Hills High School in the Multi-Purpose Room on January 18th, 2023, from 5:30pm - 7pm.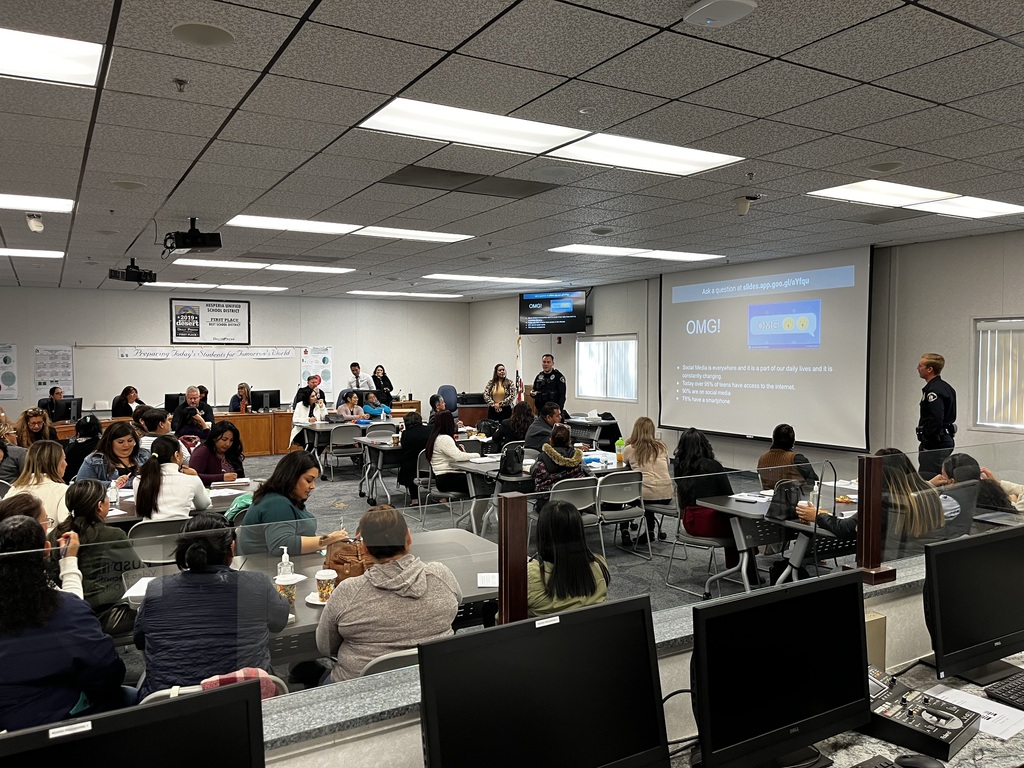 We'd like to urge all parents and students to use crosswalks at intersections and ensure everyone crosses streets the safest way possible. Our arrival and dismissal times cause heavy vehicle traffic at each school and we want to direct pedestrians to avoid walking in the roadway. Even when it is more convenient, we challenge you to cross the road the right way so we can avoid any potential disasters. Thank you and stay safe!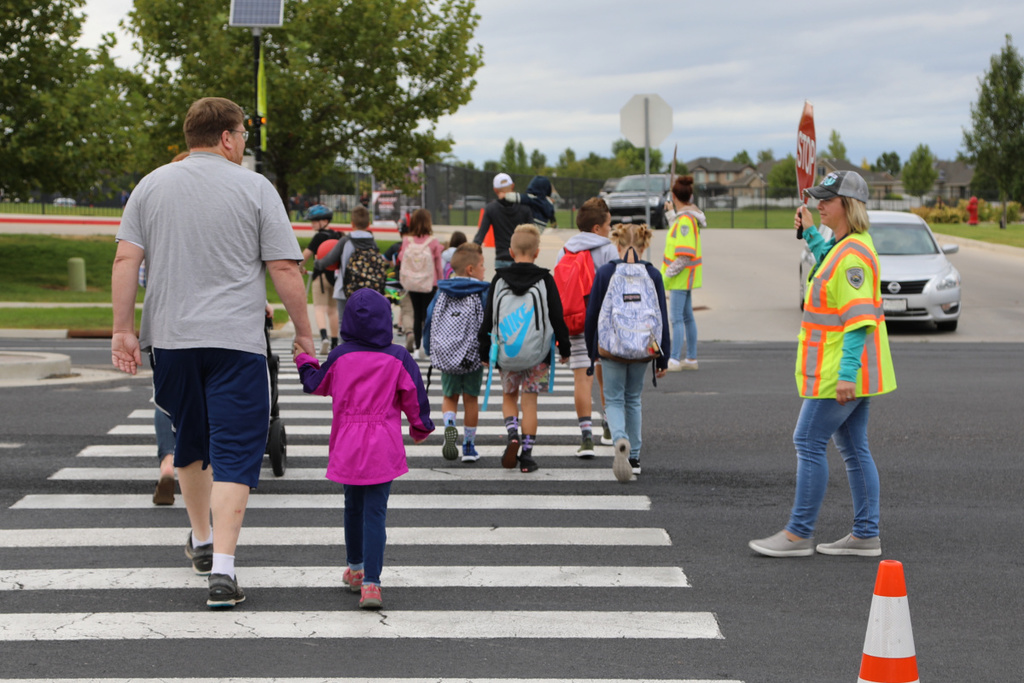 Parents, please be aware that some criminal drug networks are using social media and smartphone apps to flood the U.S. with deadly fentanyl and fentanyl-laced fake pills. Monitor your children's social media and phone usage to prevent these criminals from preying on them. #OnePillCanKill Learn more at
https://www.husdpd.com/o/husd-police-department/page/fentanyl-resources

Here is a reference guide for parents, caregivers and educators to get a better sense of how emojis are being used in conjunction with illegal drugs.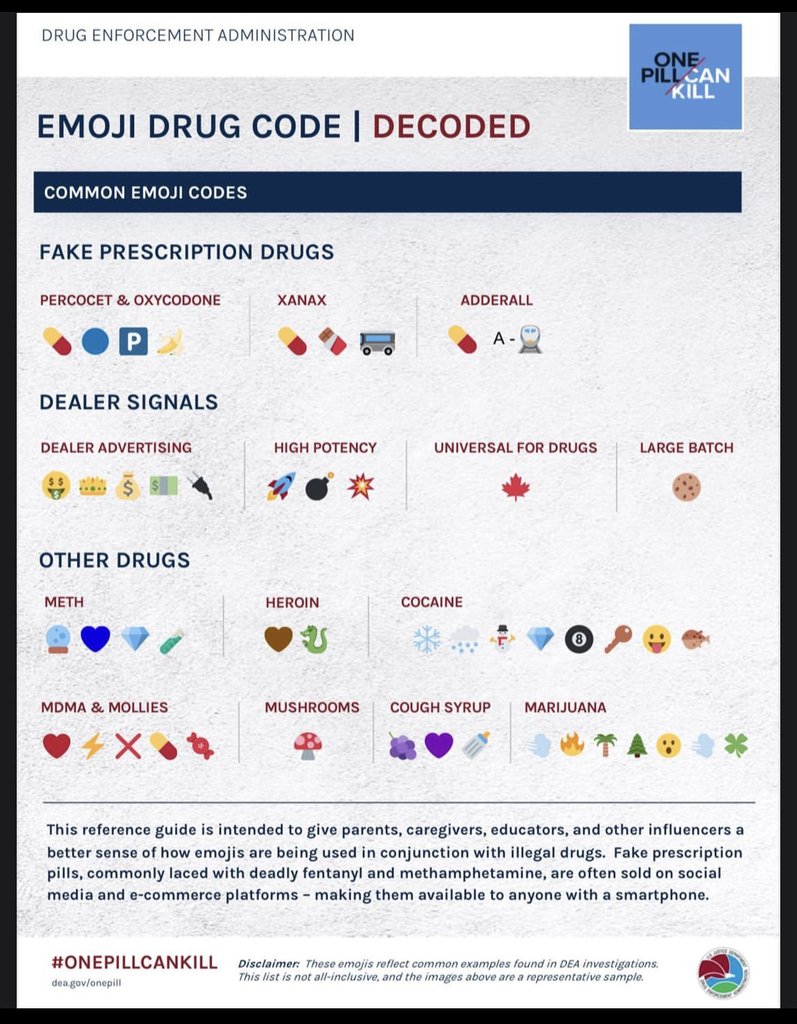 Our officers enjoyed participating in the district's annual Trick-or-Treat event for the Pre-K Academy students and their families! Have a fun and safe Halloween!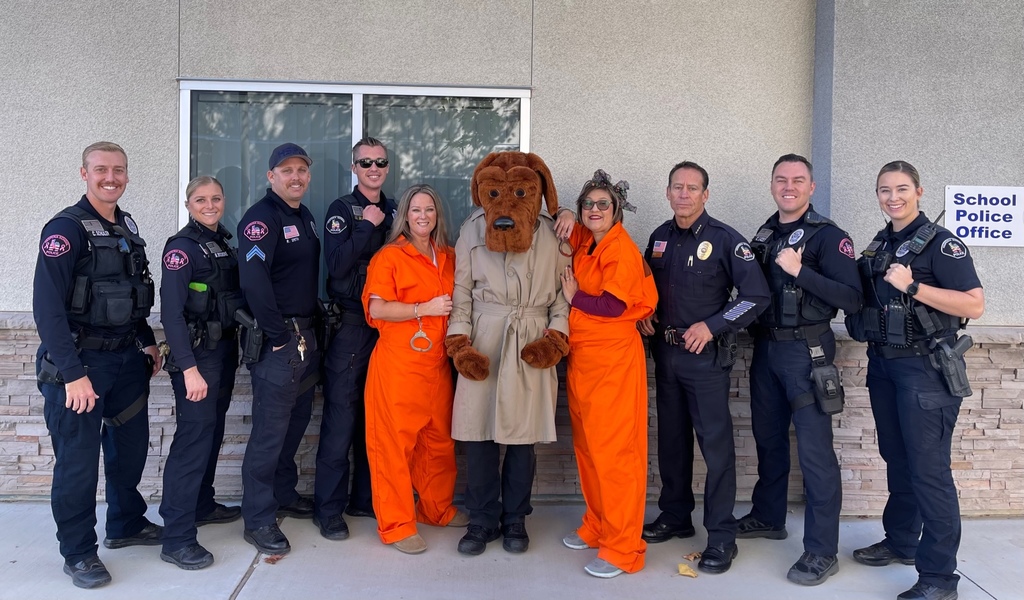 Officers McCaulley, Rangel, and Corporal Smith attended the Juniper Elementary Red Ribbon Week event. They enjoyed meeting students and showing them their police cars!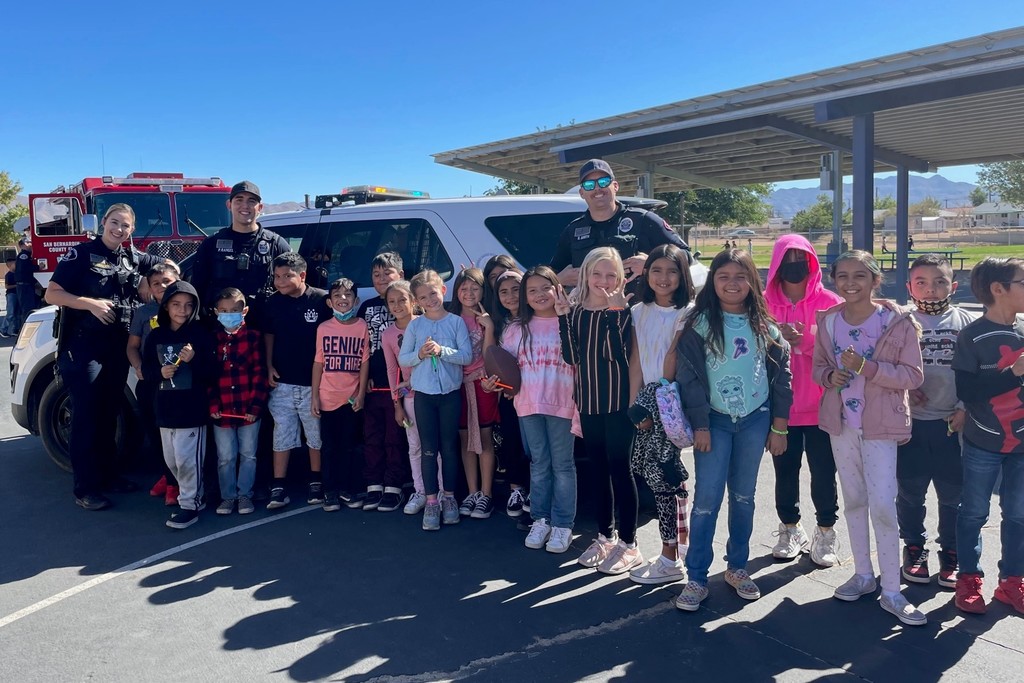 We'd like to introduce the newest members of our department, Officer McCaulley and Officer Alexander. We are excited to have them as part of the team in our mission to keep Hesperia schools safe!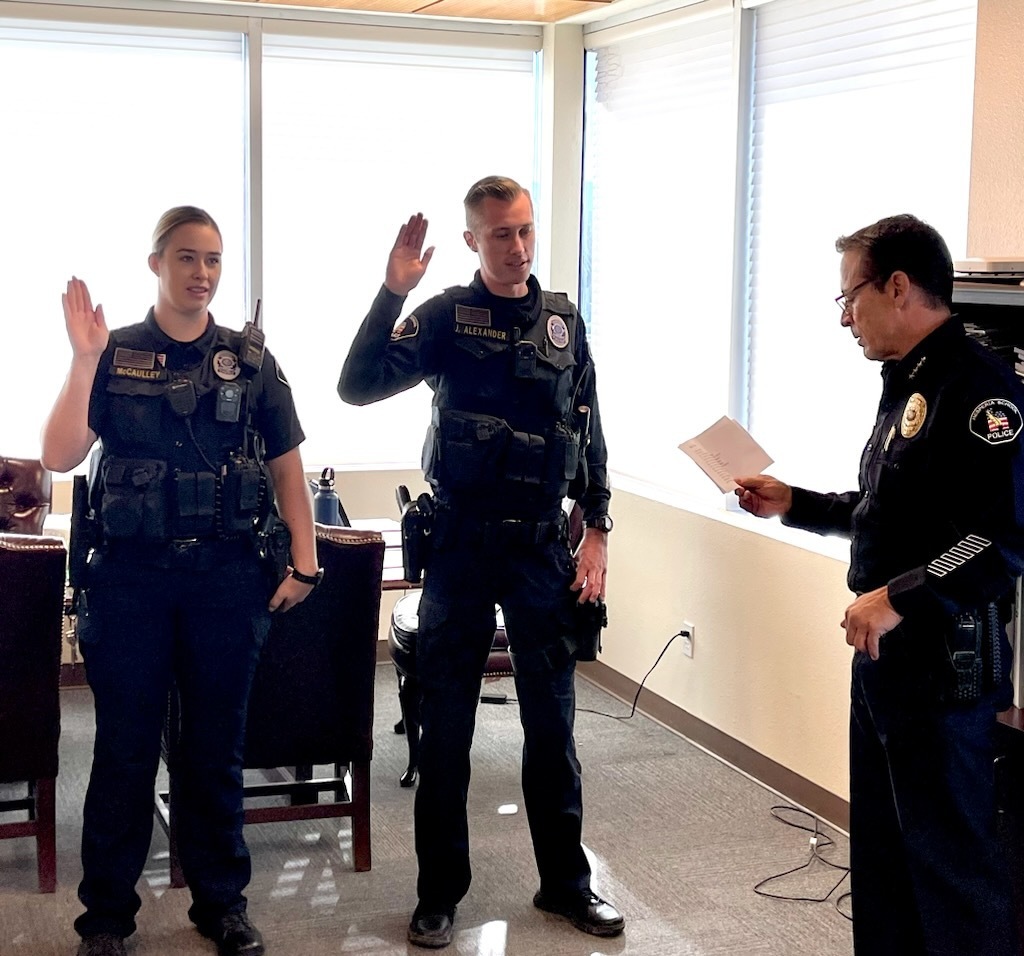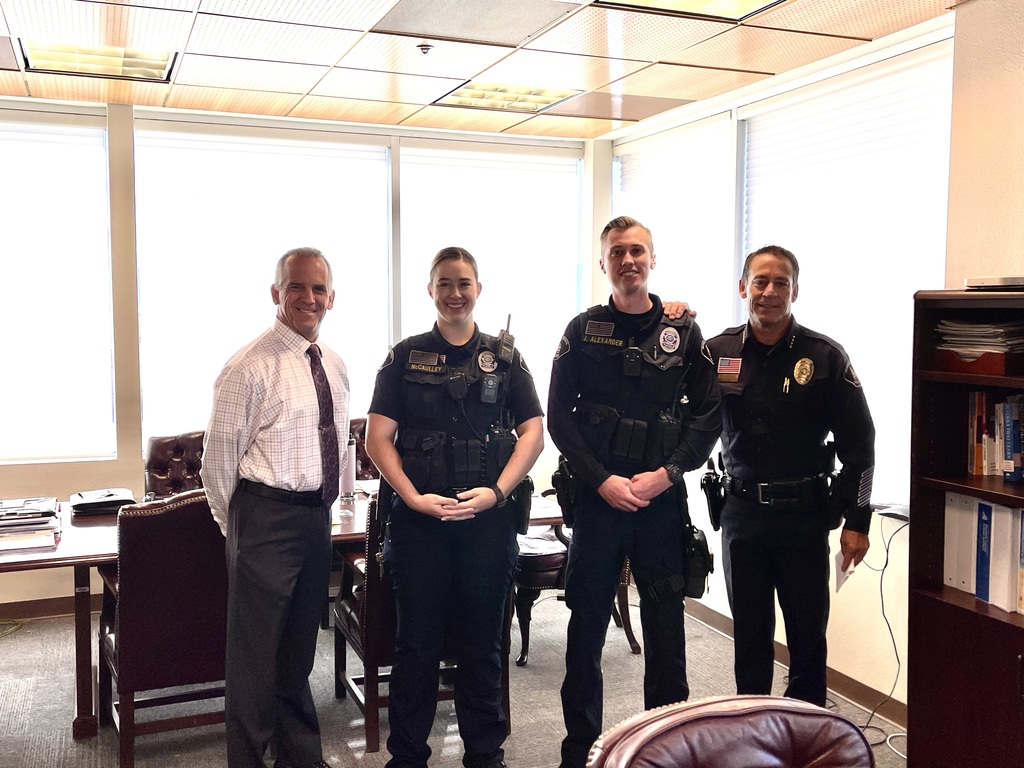 Today our schools and officers participated in International ShakeOut Day, when millions around the world engage in earthquake drills. Always be prepared!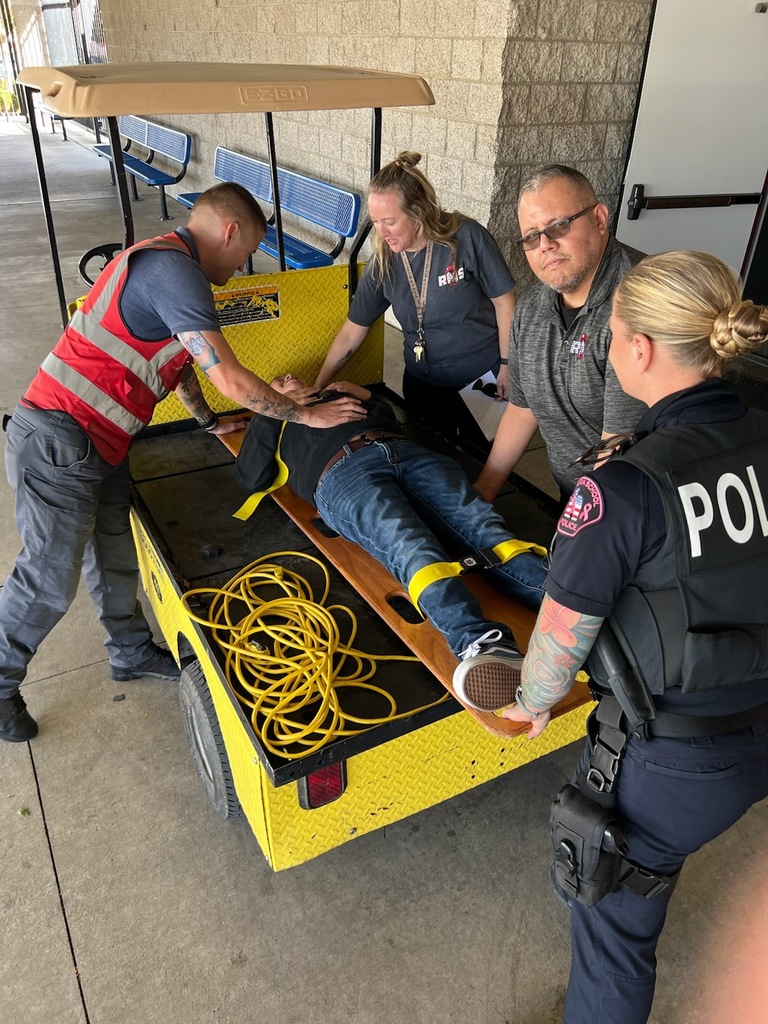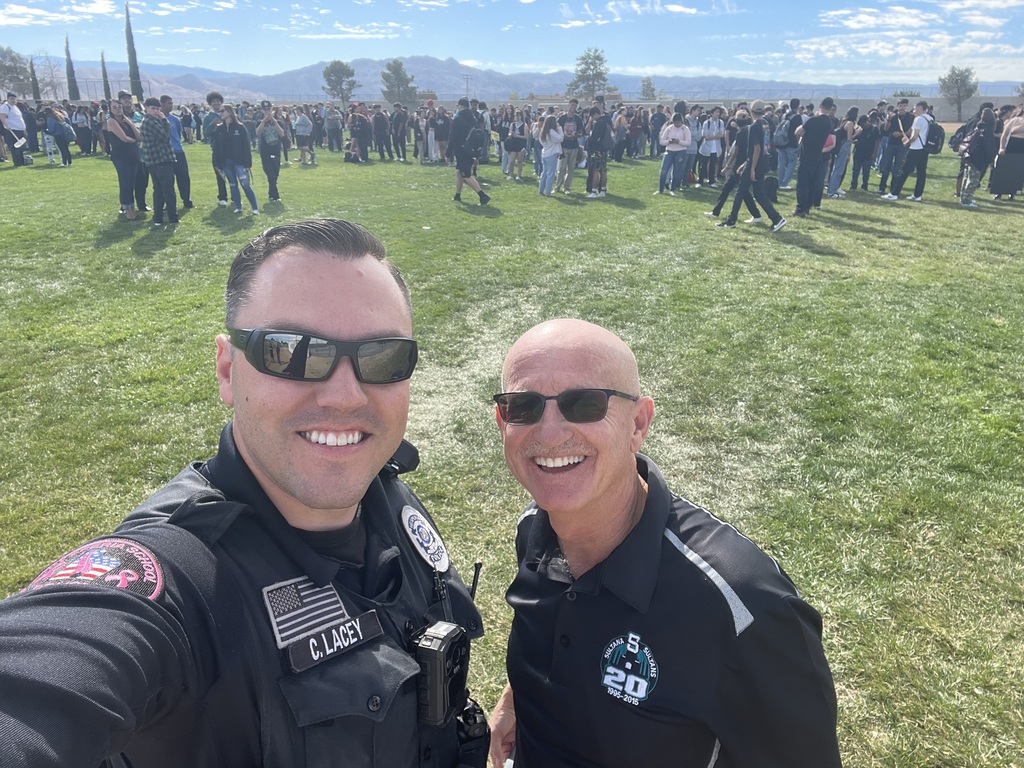 Brightly-colored fentanyl (referred to as rainbow fentanyl) has been identified as a new trend according to the United States (U.S.) Drug Enforcement Agency (DEA). Rainbow fentanyl can be found in many forms, including pills, powder, and blocks that can resemble sidewalk chalk or candy. Any pill (regardless of its color, shape, or size) that does not come from a health care provider or pharmacist can contain fentanyl and can be deadly. For more information you can visit the DEA website here:
https://www.dea.gov/press-releases/2022/08/30/dea-warns-brightly-colored-fentanyl-used-target-young-americans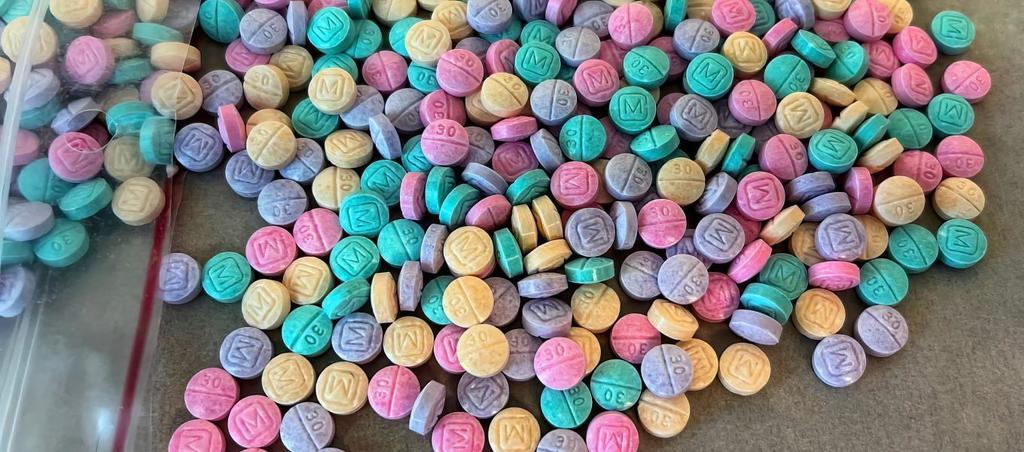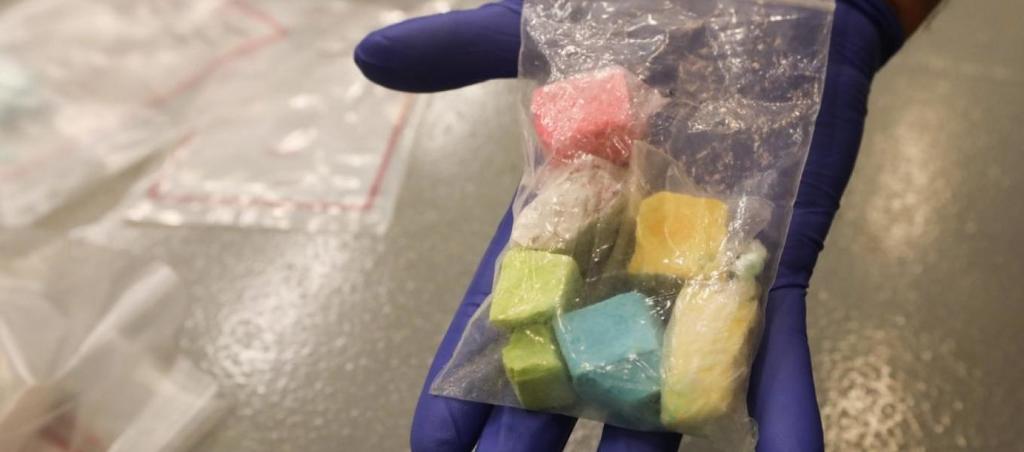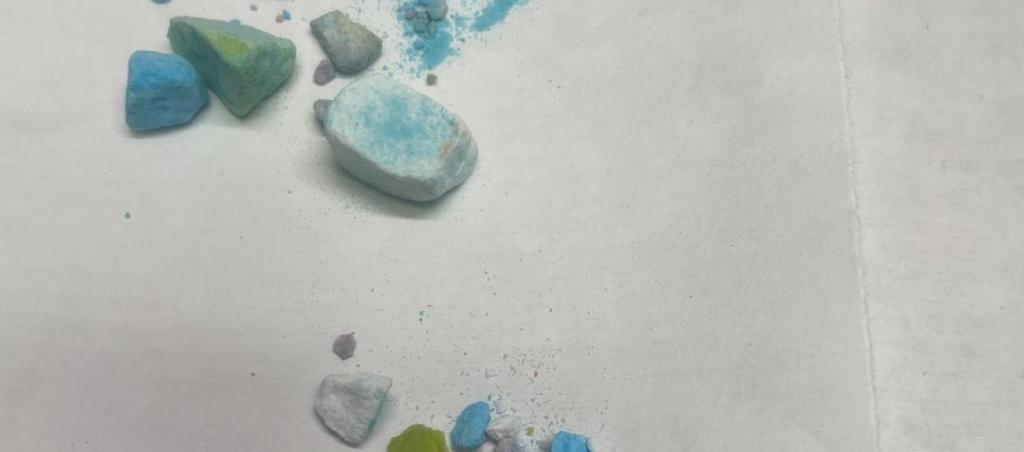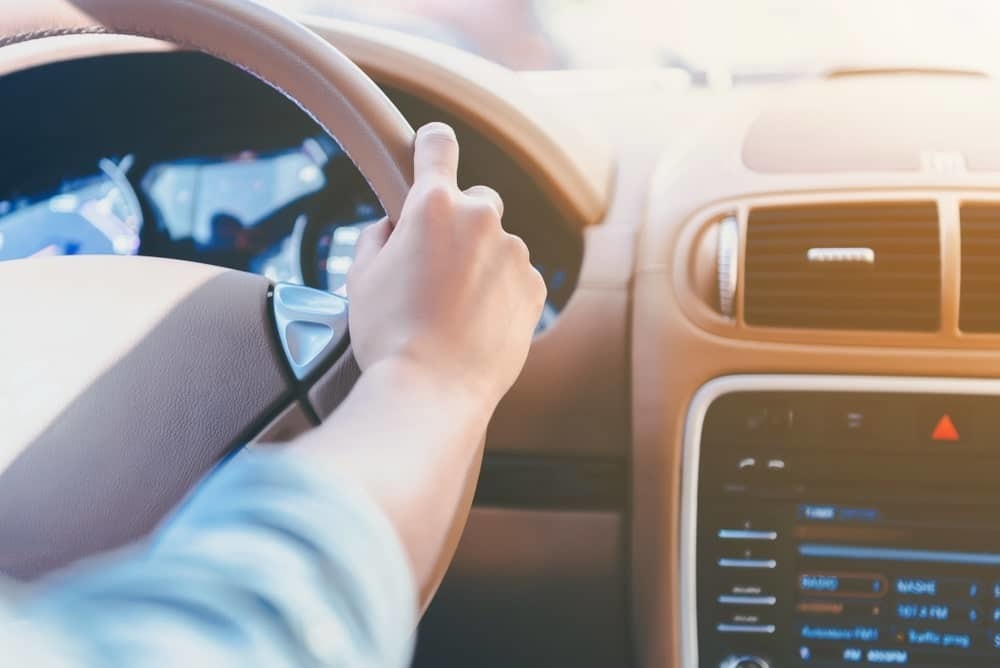 This week is National School Bus Safety Week. We'd like to remind everyone California law requires drivers to stop in both directions when a school bus has flashing red lights on. Drivers must stay stopped until the red lights are off, and children are on or off the bus and safely out of the road. Our officers along with deputies from the San Bernardino County Sheriff's Department will make an emphasis this week on enforcing these laws to keep our students safe.
https://local.nixle.com/alert/9712281/?sub_id=0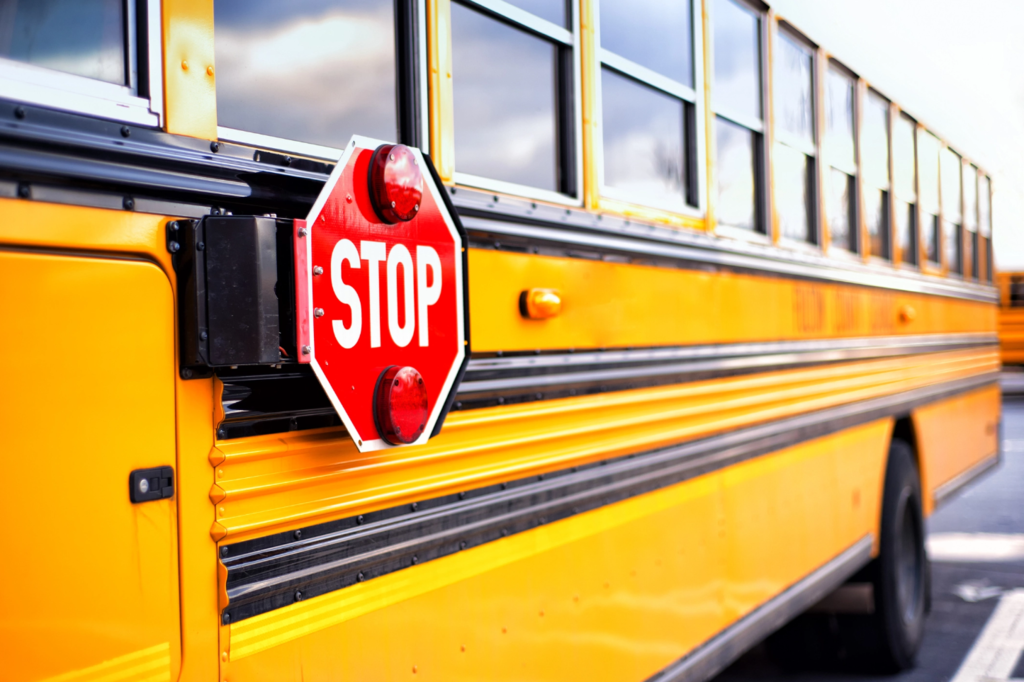 As a result of an amber alert incident involving law enforcement on the I-15 freeway at Main St. at approximately 11 am today 9/27/22 there are traffic issues throughout the city that may delay school bus drop-offs. This incident does not involve any HUSD schools or students. At this time our thoughts are with our brave law enforcement officers as they deal with this volatile situation.


DEA Warns of Brightly-Colored Fentanyl Used to Target Young Americans: We are now seeing these brightly colored pills arrive in the high desert. Please educate your children on the dangers of these pills. For more information please visit:
https://5il.co/1i2c4

See flyers below for information on our upcoming Drive-Thru Backpack Giveaway! Register here:
https://bit.ly/3f3EiZU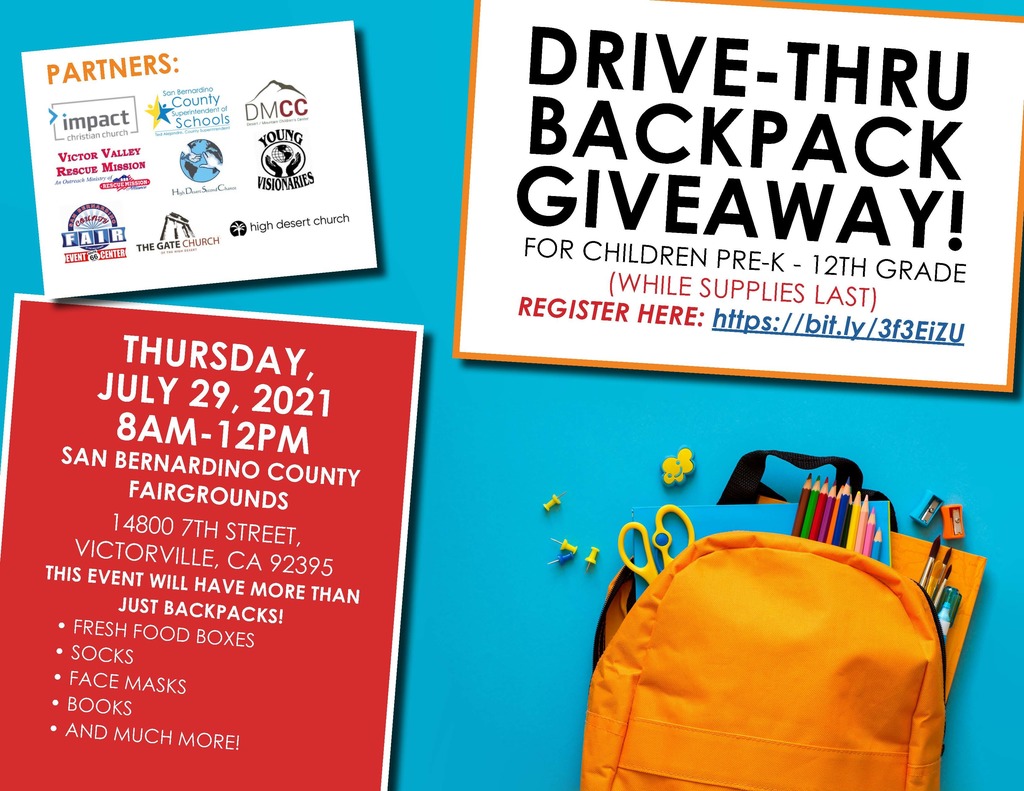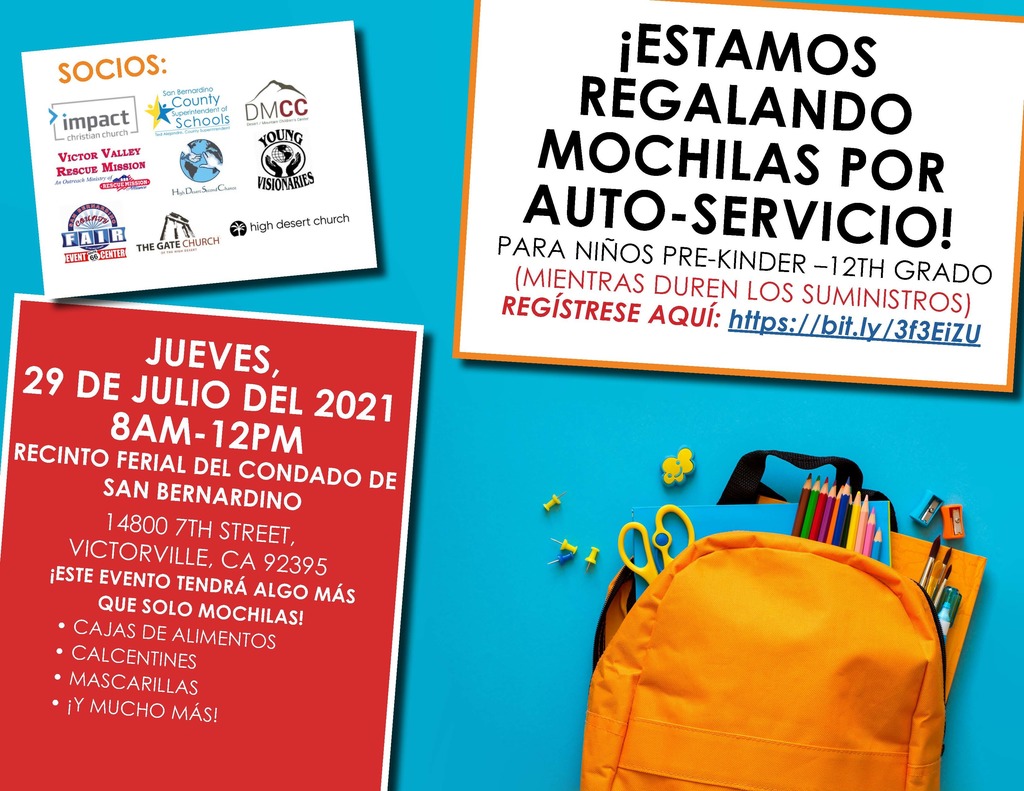 Catalytic Converter Theft: On Tuesday, June 8th 2021, at approximately 1042 hours, a burgundy, older model Chevy Trail Blazer drove into the parking lot of Cedar Middle school. The suspect vehicle backed into a parking stall in the lot and an unknown suspect removed a catalytic converter from an employee's vehicle. The vehicle had dark tint on all of its windows along with a chrome trailer hitch. School Police Report #21-06-005. Any information please contact Hesperia School Police Officer Michelle Brosowske at (760) 244-1091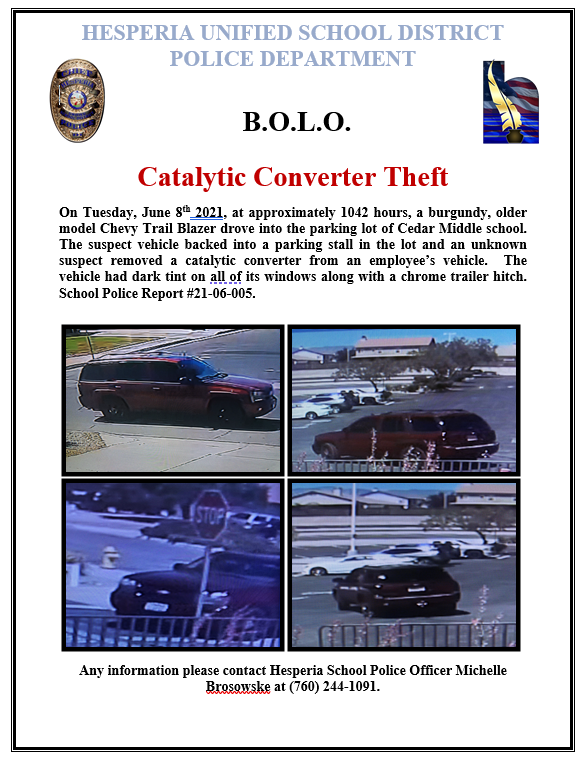 Our Nutrition Services Department still needs your input on meal service. Please fill out the brief survey here:
https://bit.ly/3ko9WRk
PRESS RELEASE DATE/TIME: Tuesday October 15, 2019, at 3:25 p.m. INCIDENT: Burglary LOCATION: 17311 Sultana Street, Hesperia. Sultana High School SUSPECTS: Marcus Penn, 18, Oakland, CA. VICTIMS: Confidential 5 Minor Children, Students of the High School. SUMMARY: On Tuesday October 15, 2019, at approximately 1500 hours, the suspect, a non-student or resident entered the school grounds without permission or lawful purpose. The suspect entered the boy's locker room and searched through the varsity football players' backpacks; he removed 5 cell phones and one gold necklace. The value of stolen items is approximately $ 2,600. After removing the items from the backpacks, the suspect fled the scene in a rented 4 door white Mazda 3 vehicle, License plate #8BXC732. On Wednesday October 16, 2019, one of the owners of a stolen phone contacted the Hesperia School Police and provided them with an address of the possible location of the stolen phone. The HUSD School Police contacted the suspect a rented home and located the 5 stolen cell phones and the gold necklace. The investigation revealed the suspect travelled to the High Desert area from Oakland, rented a home for a week, and then utilized a list of schools to burglarize. His main focus was to search for cell phones during his time inside the campuses. After the thefts he was to return Oakland for the purpose of selling the Items. The suspect was arrested for Burglary and possession of stolen property. He was transported and booked at the High Desert Detention Center. Anyone with information about this investigation is asked to contact Officer Caleb Mullinax at (760) 244-1091 or Sheriff's Dispatch at (760) 956-5001. Callers wishing to remain anonymous are urged to call the We-Tip Hotline at 1-800-78CRIME (27463), or you may leave the information on the We-Tip website at
www.wetip.com
. Case No. 10-10-0043 STEVE HINOJOS, Chief of Police Hesperia School Police, Hesperia Unified School District

Hesperia Unified School District is pleased to announce that we will be using the Raptor Visitor Management System in all of our schools as part of our campus safety programs for students and faculty. All visitors, volunteers, and visiting staff will be asked to present a government-issued ID, such as a Driver's License, state ID, etc. The Raptor system only checks the visitor's name and date of birth for comparison with a national database of registered sex offenders. No other data from the ID is gathered or recorded. The system is not connected to any other database such as the Department of Motor Vehicles, and information is not shared with any outside agency. This implementation will help increase the efficiency in our offices, allowing District-approved volunteers to spend their valuable time in classrooms instead of in the front office. Thank you, in advance, for your support in enhancing safety in our schools. #IMPACTtheFutureHUSD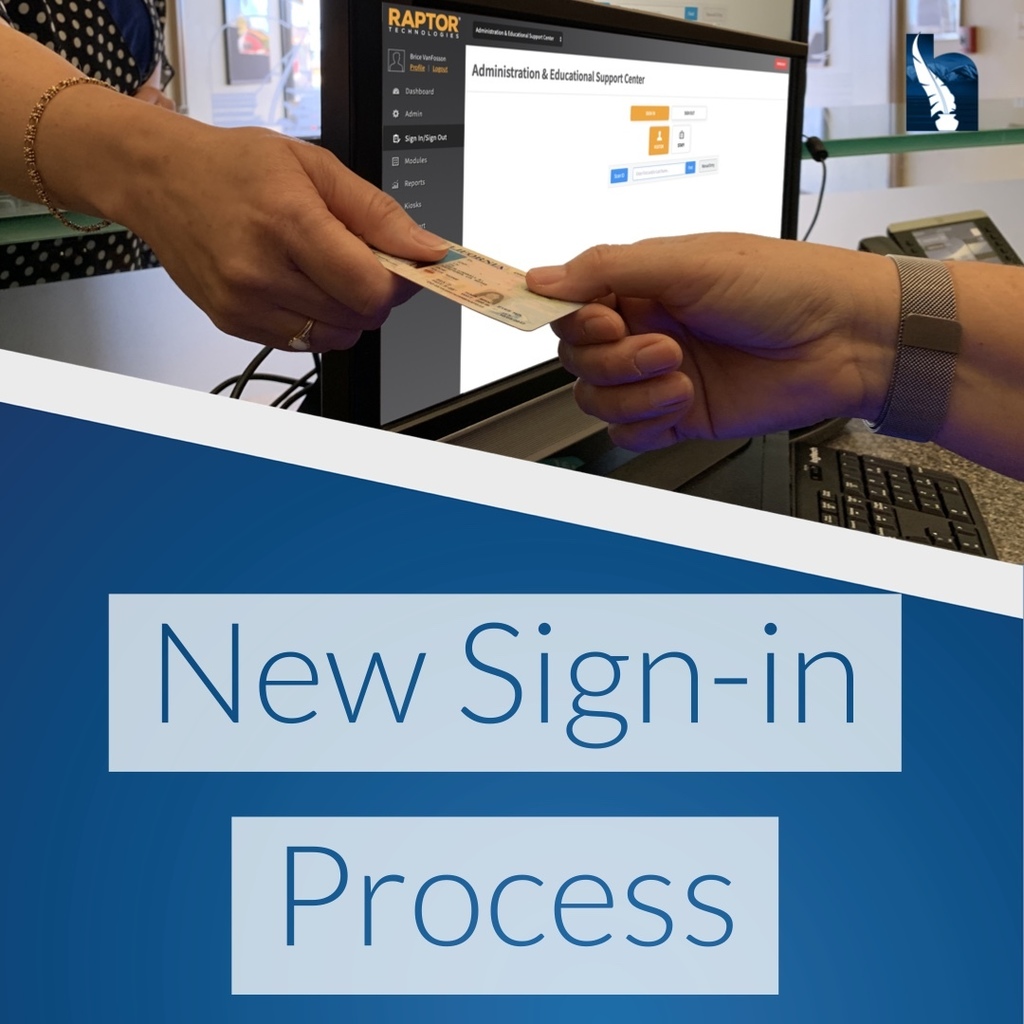 There is NO SCHOOL on Friday, May 24th for a planned Snow Day or Monday, May 27th in observance of Memorial Day. Juniper Elementary has school tomorrow May 24th to make up for an unplanned school closure on March 6, 2019, caused by an electrical outage. Enjoy your long weekend! We'll see you back for our last three days of this school year beginning Tuesday, May 28th!